REVOLUTIONIZING POLYMER TECHNOLOGY
for the Agricultural Industry
At CalPam AG Products, we believe in creating sustainable, economical, and efficient polymer solutions for all your agronomic applications. CalPam's revolutionary polymer technology pushes the boundaries of the water treatment industry. Our trademarked line of products consists of water-soluble polymers and other specialty chemicals for agricultural enterprises.
We champion the backbone industry of California's economy—agriculture. When you require cleaner field runoff or need to reduce soil movement, CalPam is your reliable source for high-quality, competitively priced polymer solutions and services. From soil conditioners to water absorbents, our products will deliver on your performance goals. We have product lines available for all agronomic applications: rainfall, flood, or drip irrigation.
California's Top Polymer Manufacturing Company
Agriculture's greatest challenge now and in the future is the availability of freshwater supply. Water is critical in the production of food. Rising global climates and stringent state water policies mean farmers will have limited access to water in the future. Whether your job calls for turf, crop, or ornamental applications, our industry-leading products allow farmers to increase water efficiency and crop yield. Farmers achieve immediate water and/or energy savings of up to 30% after the 1st application of CalPam products.
CalPam makes its name as an industry leader in irrigation, water soil penetration, and soil. Call us today to speak to one of our representatives about how we can maximize your water and energy savings.
Our Products
Our PAM blends are engineered to improve the water retention and pH balance of soil while reducing erosion and crusting.
View Products
Pacific AG Advisors
Providing water-soluble polymers and other specialty chemicals for the agricultural industry. Offering the most competitive pricing to meet your performance goals.
Learn More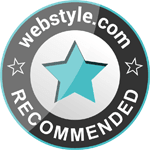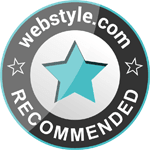 Review Us
Please let us know how we're doing! Click at the Button to review us!
Review Us